Imagine Asking Your Favorite Interior Designer a Quick Question
TeleDesign Pro allows you to engage with a professional interior designer to get an answer within 24 hours, without having to commit to a huge budget or large retainer fees. Now, you can consult with Nikki Chu to get professional design advice and solutions from the comforts of your own home.
Three Tiers to Best Fit your Interior Project
TeleDesign allows you to ask a quick design question or book a virtual consultation with our designer. It makes hiring a design professional more accessible, cost effective, flexible hours and solutions in real time. We offer three tiers that gives you several options.

This Part Is Up to You. But, it's a Great Option!
Nikki will fine-tune your design based on your style and budget and submit design boards to you, with links to purchase all the furniture/items at your own pace, time and budget constraints.
Tier 1
Ask a Single Design Question
The perfect solution for restyling or adding final touches to a space. Upload up to 5 photos of your room, (add a floor-plan if you have one) and a video. Now, ask your design question!
Tier 2
30 Minute Video Call with Nikki Chu
Book a virtual consultation with accredited designer Nikki Chu. Show her around your space and ask as many questions you may have about making the space look amazing.
Tier 3
60 Minute Video Call with Nikki Chu
Need more time? Have a larger space or looking for more advice? Schedule a 60-minute consultation call with Nikki. There is no limit to the amount of questions you can ask to get your solution.
Great for a single room makeover, whether you have existing furniture or are starting from scratch.
Your Next Interior Design Project Starts Here.
Select a plan that works for your needs. Do you have a quick interior design question or do you need a virtual consultation to show our designer your space?
Tier 1
Ask a Single Design Question
1 Project
5 Photos & 1 Floor-plan
Expert Advice From Nikki Chu
Sign up Today
Tier 2
30-Minute Video Consultation with Nikki
1 Project
10 Photos & 1 Floor-plan
30 Minute Video Call with Nikki Chu
Show Nikki Your Space - Virtually
No Limit on Questions During Call
Expert Advice From Nikki Chu
Sign up Today
Tier 3
60-Minute Video Consultation Nikki
1 Project
10 Photos & 1 Floor-plan
Video Call with Nikki Chu
Show Nikki Your Space - Virtually
Nikki Will Work With Your Budget
Expert Advice From Nikki Chu
Sign up Today
Your TeleDesign Pro - Nikki Chu
As a highly regarded interior designer, known trendsetter, and filled with a passionate love for art & design. Chu has accomplished a vast range of renovation and interior projects, as well as design collaborations with some of the most accredited names and brands in the industry. Nikki Chu's philosophy is to create unique environments that are serene, grounded and sleek. Her interiors are accented by distinctive pieces, eclectic finds and an innate sense of timeless style. She mixes modern lines with a chic touch that aligns perfectly with a dramatic fashion-fused vision.
She has been considered the lifestyle and design expert for several TV networks such as HGTV, OWN Network, Aspire TV, Lifetime, Oxygen and E! Entertainment. Nikki now has her own design show based on current home decor trends, going into her 3rd season on Aspire Network titled "UNBOXED with Nikki Chu." Her growing design company, Nikki Chu Home., is firmly rooted in interiors, home accessories, art and related products. Nikki's self titled home collection 'Nikki Chu Home' consists of interior paint, wall art, bedding, towels, rugs, pillows, throws, and poufs.
During her career, Chu has been awarded several honors for her outstanding accomplishments in her respective field. She was nominated for Best Product Designer for the 25th Annual Arts Awards and recognized for Best Home Textile via Villa Home Collections and also, won best of show for her home line at the textile trade show in Atlanta.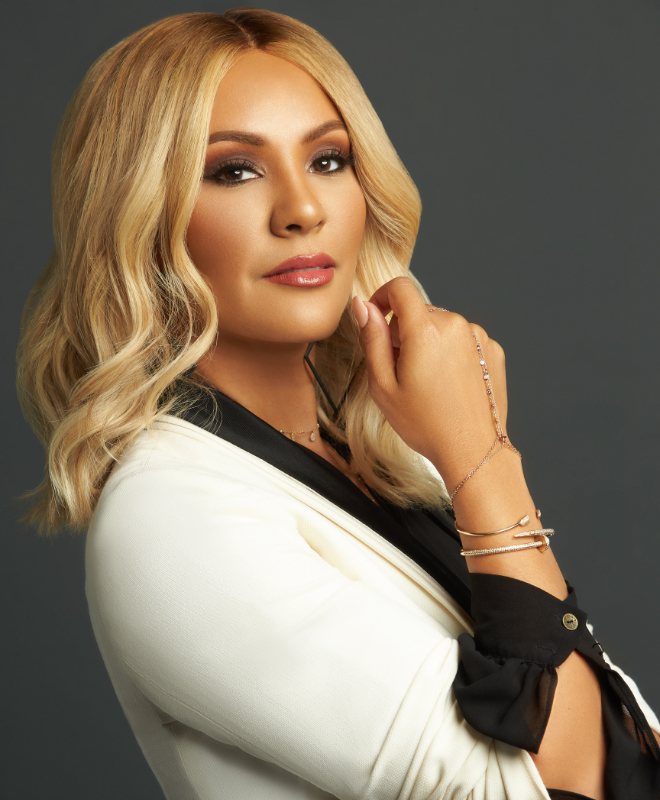 Virtual Backgrounds
Who doesn't love a fun background for a zoom meeting? Working from home can get monotonous, but you can easily go from a messy room to a custom background to add a bit of much-needed personality to any conversation. These custom backgrounds feature art and design created by Nikki Chu.
View Backgrounds Bundles